Welcome to farbstifte.net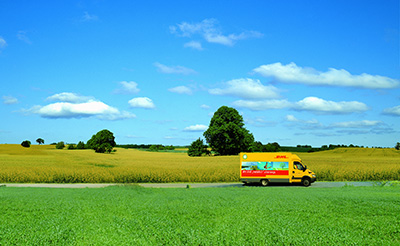 News 1. September 2018:
Unfortunately, DHL has increased the prices for many business customers - and so it is here. After we took everything on our cap during the last price increase, unfortunately the shipping costs in the shop have to be adjusted a bit this time. We are very sorry!
If you have a better suggestion - we are open to constructive discussions. Also discussed was the idea of introducing a minimum order value and to leave the shipping costs. But we also wanted to let you have the opportunity to order only one pencil.
International shipping is currently deactivated, but this will be fixed asap!
News 26. August 2018:
We have some new articles - sharpeners this time. Our range of goods is enlarged by some canister sharpeners for graphite pencils, s small canister sharpener for mechanical pencils, and a sharpener for carpenter's pencils. We also have spare milling cutters for Dahle hand cranked sharpeners now. Some spare blades for sharpeners will be added next, and then we'll go on with pencils.
https://farbstifte.net/Sharpeners/ - just scroll down a bit!
News 4. August 2018:
We have renovated. The shop became some subtle new paint, and we would like to celebrate that with you. With the voucher code "NEU" you save 3 € at your next order (minimum value of goods 25 €, valid until Aug 6, 2018, can be used once per customer). To redeem the voucher, go into your cart, where you find a button "Redeem voucher/balance" under the button "CHECKOUT" on the right. There you can enter the voucher code "NEU".

Enjoy shopping!
Our advice